SXSW 西南偏南是美国新锐文化和新媒体趋势的时尚和科技峰会。刚刚结束的SXSW 2014 没有太多亮点,互动大奖颁给了HRC的同性婚礼权利企划(点击这里查看案例)。倒是来自新媒体创客和玩家的分享非常有趣,而且Image Think更是用图文的形式让这些观点更加生动了。
直接上图:
1 ESPN的Bill Simmons & Nate Silver谈 媒体和自媒体-ESPN Grantland & 538
ESPN launched Grantland based on the writings and vision of Bill Simmons. The company recently hired Nate Silver and acquired his site, FiveThirtyEight. As a company known for sports, Simmons and Silver will discuss their personal brands and how ESPN cultivates independent voices under its broader umbrella brand.
This session is part of the brand new SXsports programming at SXSW 2014.
2 Mary Vaynerchuck: 如何玩转SXSW
3 Ben Horowitz: 难题中的难题- 创业艰难那些事情
The hard thing isn't dreaming big. The hard thing is sweating through the night when the dream turns into a nightmare.
Minimizing politics. Firing friends. Sustaining a CEO mentality. Surviving the Struggle.
While many people talk about how great it is to start a business, very few are brutally honest about how difficult it is to run one, and how to navigate all the inevitable pitfalls and stumbling blocks.
Join Ben Horowitz, cofounder of Andreessen Horowitz and one of Silicon Valley's most respected and experienced entrepreneurs, for a lively conversation about building and leading a business when there are no easy answers. Drawing from his storied career—as software engineer, cofounder, CEO, and investor—Ben will share practical wisdom, insights, and anecdotes from his own experience founding, running, selling, buying, managing, and investing in technology companies.
4 Adam Pally 等:进击的电视女王
A one-on-one panel discussion with Mindy Kaling, creator and star of Fox's The Mindy Project, about the new guard of female showrunners conquering television and what that means for its future. What do changes in the competitive landscape, including the emergence of digital players like Netflix, Amazon and Hulu, mean for the genre? How are audiences changing TV? Are women better positioned to leverage these changes?
Mindy will later be joined by Mindy Project castmates, including Ike Barinholtz and Adam Pally, to discuss the evolution of the show under Mindy's leadership.
5 Dean Kamen: 武装和激励熊孩子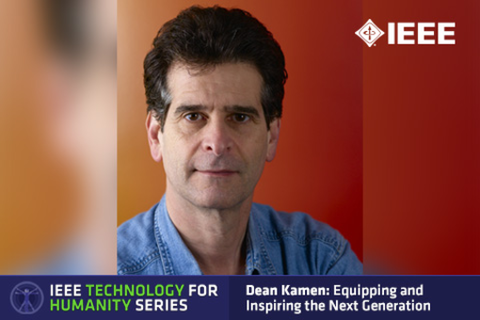 Inventor of a host of groundbreaking inventions like the Auto Syringe, Segway, revolutionary wheelchairs, assistive medical devices and the "Luke" robotic arm, Kamen is on a mission to help end world poverty with pioneering devices capable of producing sustainable energy and purified water anywhere in the world. He is also the founding father of FIRST? (For Recognition and Inspiration of Science and Technology), his investment in the world's future. Designed to experientially empower youth with essential project-based skills in science, technology, engineering and math, FIRST? Robotics competitions are tangibly changing lives and outcomes of youth around the world. You'll be inspired to contribute your talent and resources to help make the next generation one worth celebrating. Part of the IEEE Technology for Humanity Series.

6 Kevin Bacoon, Brain Turtle : Kevin Bason的六度分割
In today's digital age, the success of a video, image or news story is determined by its ability to go social. Rarely does such a topic survive one news cycle, let alone two, and the idea that a social phenomenon would survive for two decades is unheard of. Unless you are Kevin Bacon. Arguably the first social phenomenon, the Six Degrees of Kevin Bacon concept celebrates its 20th anniversary in 2014. Created by three college students at Albright College in Philadelphia, the Six Degrees of Kevin Bacon concept has survived and thrived over the span of two decades to include a best-selling book, board game, app (The Oracle of Kevin Bacon), a charity (SixDegrees.org) and was most recently added to the Google search tool (the Bacon Number). Six Degrees of Kevin Bacon concept co-creator Brian Turtle moderates a panel featuring Kevin Bacon (currently starring in FOX's hit drama "The Following") and multiple SURPRISE guests with varying degrees of separation to the Golden Globe Award-winning actor.
7 Austin kleon: 论工作
8 美国男足和美国世界杯梦想
9 Lauran Bush Lauran: 社交经济的力量
Purchasing a FEED product is one way to make a difference, but how can FEED motivate its followers to move the needle on ending world hunger in an even more massive way? How can other social good organizations translate a buyer's purchase decision into a new found passion for their company's mission? CEO and Founder of FEED, Lauren Bush Lauren, talks about the undeniable power of conscious consumerism and the growing demand for giveback products, but also reveals how her social business will continue to grow in popularity in the coming years. Sustainably breaking cycles of poverty = FEEDing the Future
10 Jeremiah Cohick Lee: 从优秀到卓越: 超越REST模型的API设计形式
11 Alfred Lui: 改变物联网的UX设计方向
12 Alexis Chanian: 不声不响的霸气侧漏
I've just returned from a 5 month nationwide bus tour for my book on internet entrepreneurship, Without Their Permission, and I've met founders as well as college students (77 universities!), all fired up about creating their own small empires (as well as incumbents trying desperately to stay relevant in the internet age).
There aren't a lot of advantages to being an upstart, but seizing them is the key to success online. Based on my experience as a founder, investor, advisor, and bus-journeyman, I'll talk about everything I've learned from creating brands people love to running an amazing crowdfunding campaign. Fellow millennials, we have an opportunity the world has never seen before, so let's make the most out of it.
13 PW Singer: 人人都需要知道点网络战争
14 Adam Savage: 原创时代: 科技与艺术的启蒙思维
Western culture gears us to conceptually place art and science at opposite ends of a spectrum. When we think of art, we may culturally view it as a field where anyone can make their mark; a place of openness, expressiveness and accessibility. However, when it comes to science, we may be more geared to believe that it is a closed, uncreative and unexpressive field where only the hyper-intelligent can succeed. These ideas represent a gross misunderstanding of both fields and do society a grave injustice. Join Adam Savage as he explores the inextricable ties between art and science, dispelling these cultural myths, revisiting the Age of Enlightenment and highlighting luminaries like Leonardo da Vinci, a master of self-expression in the fields of both art and science. We'll discuss how society may benefit from returning to the clarity that art can be just as rigorous as science, and that science can be just as creative as art. Part of the IEEE Technology for Humanity Series.
15 Rick Valengia 和大鲨鱼奥尼尔: 可穿戴、逗逼和其他
16 Peter Skissman: 数字化驾驶
17 Bruce Sterling: 总结的总结
18 Emily Chang, Steve Case: 进击的REST: 美国的企业家精神
19 Andy Cohen等: 数字时代的超级粉丝
Moderated by Bravo's Andy Cohen, host of Watch What Happens Live, this panel will bring together two of YouTube's hottest stars—Tyler Oakley and Grace Helbig—with BuzzFeed's EVP of Video, Ze Frank, to spark a discussion on what it truly means to cultivate fandom across platforms. We will share research highlighting how Bravo has successfully engaged with fans on all channels in real time, delve into lessons learned and discuss how to drive deeper interaction with your communities. The panel will also address the challenge of engaging fans in a constantly crowded media space.
20 @Jasonspeaking 下一个UX设计技能
21 与Neil deGrasse Tyson 博士的对话
22 Anne Wojcicki: 基因的未来(这姑娘不是谷歌那谁的前老婆吗?)
23 Stephen Woflram: 让一切皆可计算
24 Daniel Brunetti 等: 我们现在算个producer吗 ?